Dishwasher Repairs in Milton Keynes
Here at ABC Domestics we provide repairs and servicing for all types of washing machines, dishwashers, tumble dryers, electric cookers and ovens throughout Milton Keynes and the surrounding areas. We understand how inconvenient it can be to have any of your appliances break down, don't worry, our highly trained and experienced staff are on hand to take care of whatever the problem you may have and we aim to come out and fix the problem as soon as possible.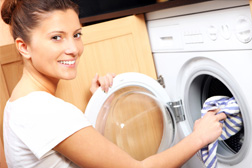 Our services include:
Dishwasher repairs
Tumble dryer repairs
Electric oven repairs
Also Covering Leighton Buzzard
We have many years experience in the industry so you can be safe in the knowledge that no matter what the problem is, big or small with your appliance the staff at ABC Domestics will be able to help. We provide a wide range of products from all the major brands and offer our services throughout Milton Keynes and Leighton Buzzard
Our experienced and friendly team will provide a full assessment on your appliance before any work on commences so we can be sure to find out what the problem is and then we can carry out the correct work which is need to fix your appliance and get it working for you again as soon as possible.
If you would like to make a general enquiry don't hesitate to contact us or if you have an emergency you would like us to take care of then please feel free to call us directly on one of the following numbers 01908 200 286, 01525 376 260 or 07971 880 27 and we will be more than happy to help.